This app has just been launched today with researchers at Guy's & St Thomas' & King's college to help slow the spread of #COVID19 and identify at risk cases sooner by self-reporting your symptoms daily, even if you feel well. Download the app https://covid.joinzoe.com
Please share the app with everyone you know on WhatsApp via a broadcast. They need to get this to a lot of people fast to collect enough data to see the hidden cases – the iceberg if you like that we are sailing into.
The App is fully functional and will be more beautiful over the next few days!
Share the app and share your "well/ill" status and let's get some data for the policy makers to work with.
Initial feedback of the site's inability to register children's symptoms have been forwarded to the investigators. Anything further you can add/feedback will all help to capture what's going on in the community vs just what we're capturing in tertiary care.
It all helps.
Thank you so much, researchers at Guy's & St Thomas' & King's college
The latest news from Bucks council via a daily video blog (vlog) at around 3pm can be accessed here.
https://www.buckinghamshire.gov.uk/coronavirus/video-updates/
All refuse sites are now closed. Brown bin collection has ceased for the duration.
Latest news about council services can be found here:
https://www.buckinghamshire.gov.uk/community-and-safety/changes-to-our-services-due-coronavirus/
Government measures for those severely at Risk:
https://www.gov.uk/government/news/major-new-measures-to-protect-people-at-highest-risk-from-coronavirus
Coronavirus is an unprecedented health issue facing the whole world.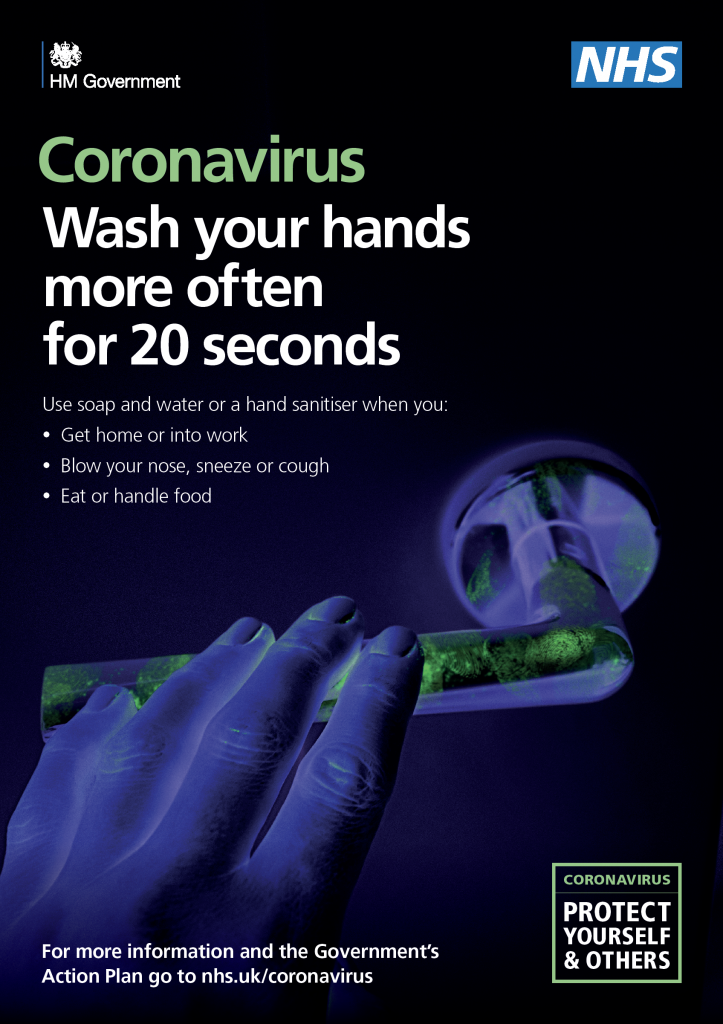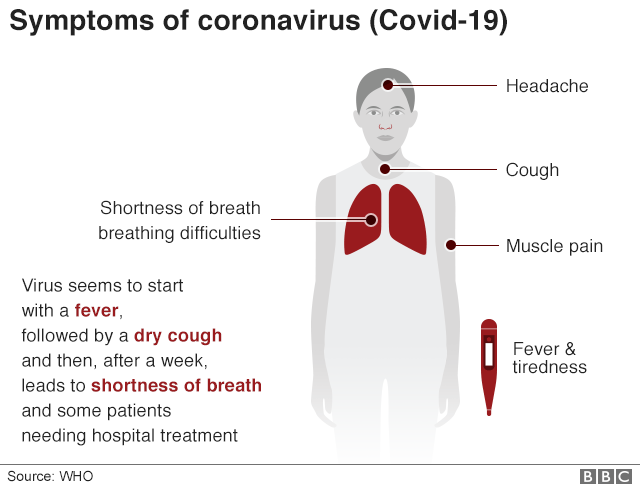 The Government has introduced drastic measures to help keep the population and communities safe. Social Distancing if you are as yet unaffected and Self Isolation for anyone who has a fever or a cough for up to 14 days. Those deemed vunerable (over 70 or with underlying health conditions) are strongly advised to self isolate for 12 weeks or potentially more.
This brings a unique set of circumstances and the village is rallying round.
If you have any of the following symptoms, please stay at home and follow the government guidance on the graphic below.
If you need support there are people in the Cublington Support Group who can help. If you need anything, shopping, a chat, posting mail, walking the dog – anything then in the first instance please contact Mike Joy on 07711 290169 or on m.g.joy@btinternet.com and he will contact the support group and someone will call and help you through these difficult times.
There are now more than 38 people offering support to those vunerable in Cublington. Please do not hesitate to ask for help in any way.
See the latest Cublington Crier dropping through your door shortly packed with loads of essential information.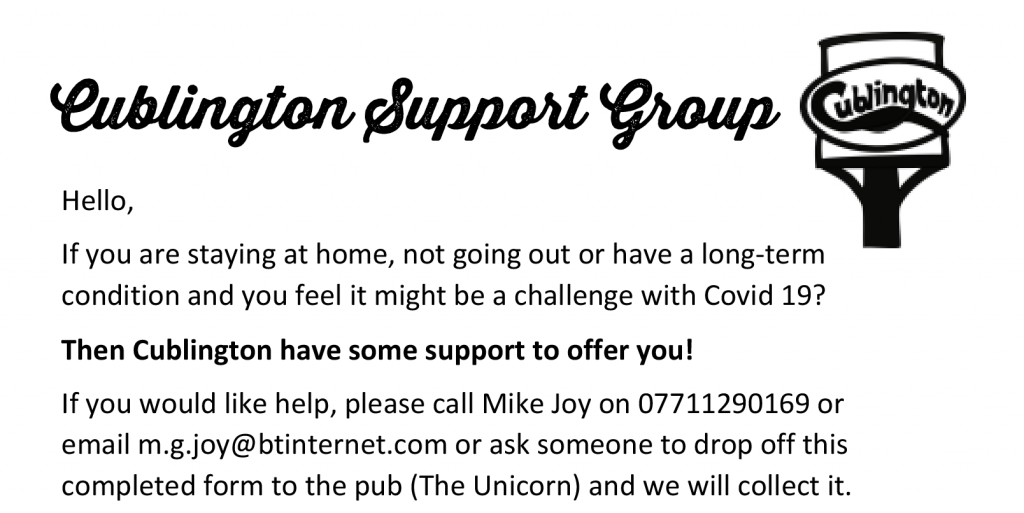 If you have any of the symptoms above, please follow the following guidelines.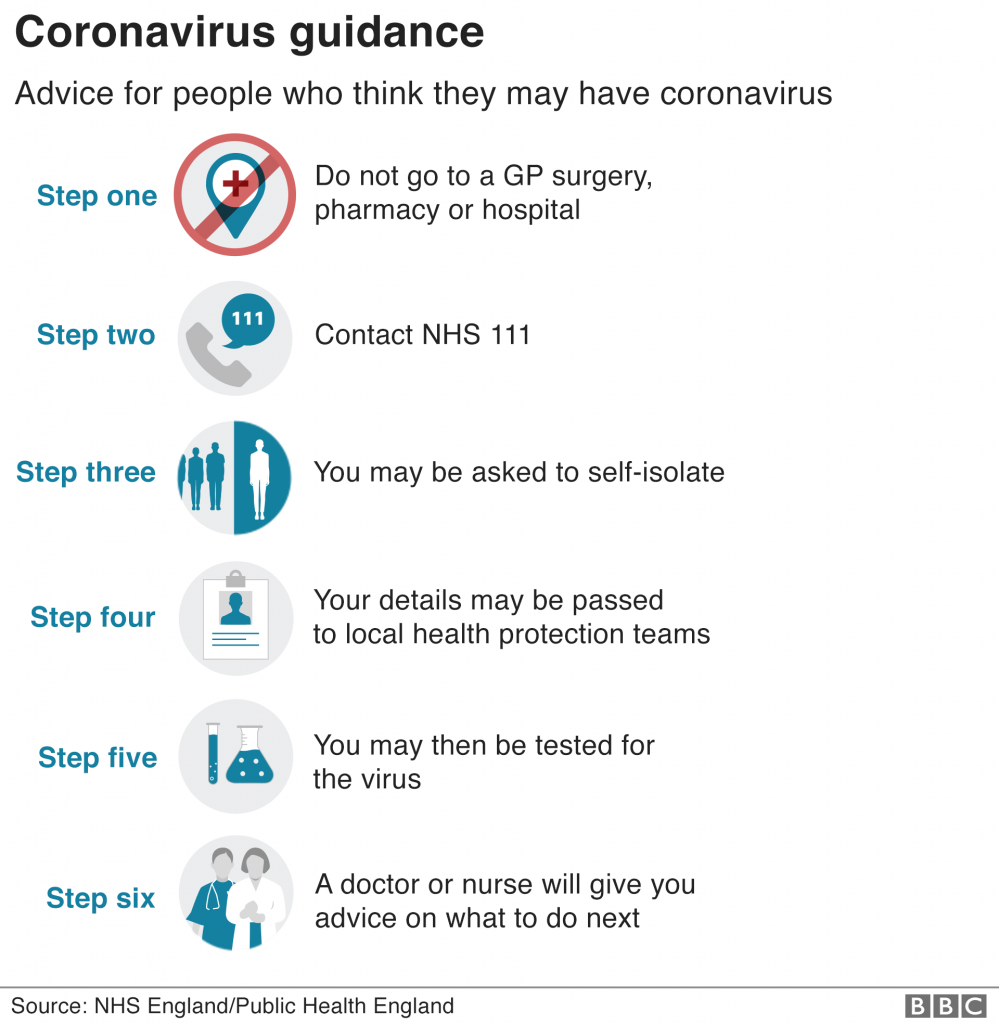 The following information has also been sent by Buckinghamshire Council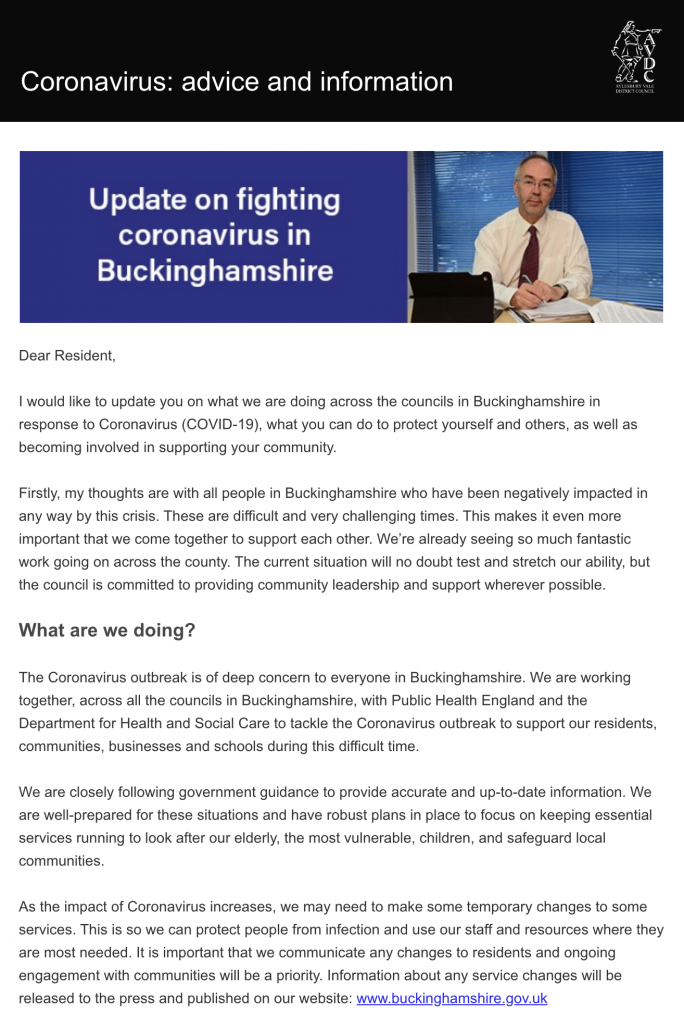 please follow this link for the full article and more information.
https://email.aylesburyvaledc.gov.uk/5438-6ERI-03U46JQ58/cr.aspx